As we enter the second year of the COVID-19 pandemic, effective, collaborative civil society organizations (CSO) —which provide critical ideas, services, and advocacy efforts—have never been more essential. Over the past year, governments everywhere have used the global health crisis as an excuse to close civic space, restrict freedoms, and undermine liberties. By Blair Glencorse and Jean Scrimgeour
At the same time, some CSOs have managed to stay on track during COVID-19, by finding new ways of working and different kinds of partnerships that have supported citizens, solved problems, and rebuilt trust. Those that have succeeded are actively working against the archaic, top-down, and often-bloated organizational models of the past; demonstrating that CSOs can be adaptable, creative, and transparent. At Accountability Lab we look for opportunities to share knowledge more broadly through collaboratives such as Accountable Now and the Transparency, Accountability and Participation (TAP) Network. We've been working to understand the ways CSOs can ensure not only that they demonstrate impact during COVID-19 but also evolve into effective, sustainable post-pandemic organizations. These CSOs demonstrate the following five key traits.
First, it is critically important that organizations prioritize "duty of care" and stability during these uncertain times.
People are an organization's most precious resource but the pandemic has highlighted starkly the need to ensure above all that staff feel safe and can channel their energy into the cause. This is possible for organizations of any shape and size in different ways, and means moving well beyond security protocols and Employee Assistance Programs (EAP) and towards holistic physical, emotional, and digital wellness. Corporates, government agencies, and tech giants like Grammarly, 3M, Salesforce, and SAP have done this very well. For example, the provision of personalized mental health resources, fitness memberships, extended vacation time, and paid leave to home-school dependent children. While many CSOs have pivoted to provide additional support to constituents and beneficiaries, this additional care has not necessarily been extended to staff and volunteers.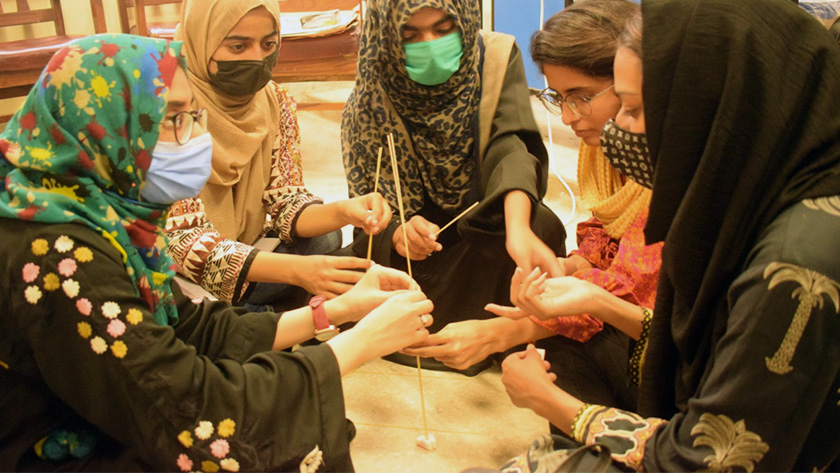 The Accountability Lab Pakistan team is working with students at the University of Karachi on creative methods for conflict resolution in their communities.
Second—and closely linked to the first point—equity and inclusivity. This does not mean cosmetic changes by organizations to policies and procedures, or well-timed statements in support of racial justice; but meaningful, deep efforts to integrate equity into everything that we do.
The best post-pandemic CSOs understand that COVID-19 affects communities in different ways—beyond ensuring that minorities are in leadership positions. We must meaningfully interrogate where power inequities may exist within our organizations. We must retire language that entrenches power dynamics in particular around issues of remote work, paid leave, and staff morale. We must ensure programs are co-created and owned by communities and honor indigenous expertise, among many other things. More and more, equity is also understood as an accountability issue, and organizations such as The Equity Index are measuring and tracking organizations' performance across multiple dimensions related to equity, which will contribute to systemic change over time.
Third, agility. The CSOs that will weather this crisis are the ones that can rapidly shift course as the context in which they work changes; and which understand how to feed learning back into their operations to allow them to constantly evolve and improve.
These CSOs are dynamic, and when COVID-19 hit, they adapted their approaches in intelligent ways. Think of the singers of the Ndlovu Youth Choir in South Africa, for example, who composed musical editions of WHO safety guidelines in local languages; or Caminando Frontera in Morocco, which switched when the pandemic began from focusing on migrants' human rights to providing health kits and essential supplies. At Accountability Lab, we have been fortunate to have donors and supporters that encourage adaptability. Therefore, early last year we pivoted and drew on our youth networks globally to counter mis- and dis-information in communities through teams of volunteers that gathered validated information and disseminated it in local languages with infographics, radio shows, and songs.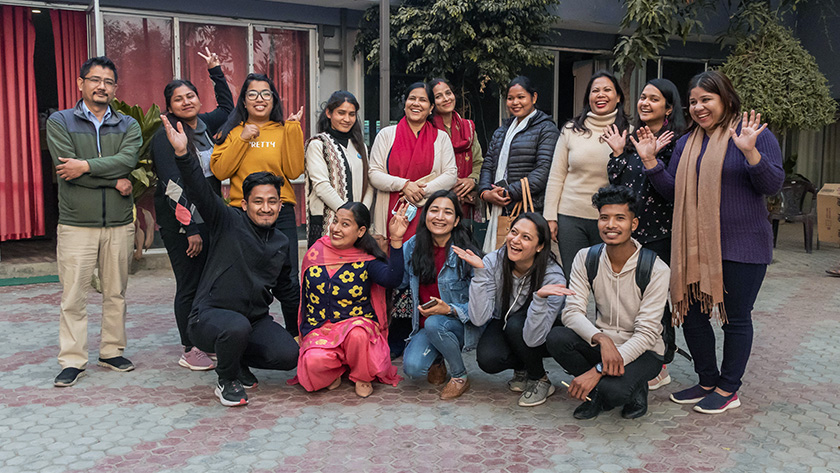 Fourth, collaboration through "translocal" networks. In global development, 'localization' has become an ever-increasing movement among donors and governance practitioners.
While the power shift from northern INGOs to southern CSOs is critically important, the organizations that have had the most impact during COVID-19 are those that have been able to build or tap into north-south networks and partnerships that share resources based on a joint understanding of complementarity that recognizes mutual interdependence and the comparative advantage each party has to further collective goals. These networks and partnerships have found ways to be proximate to the challenges they face; and to care for each other during difficult times. For example, organizations like the Transition Network have pooled stories and mapped tools for communities; groups like Meeting of Styles have brought together local artists to paint murals throughout the pandemic; and collectives like Cov19: Chronicles From the Margins are working to build digital solidarity among asylum seekers and refugees.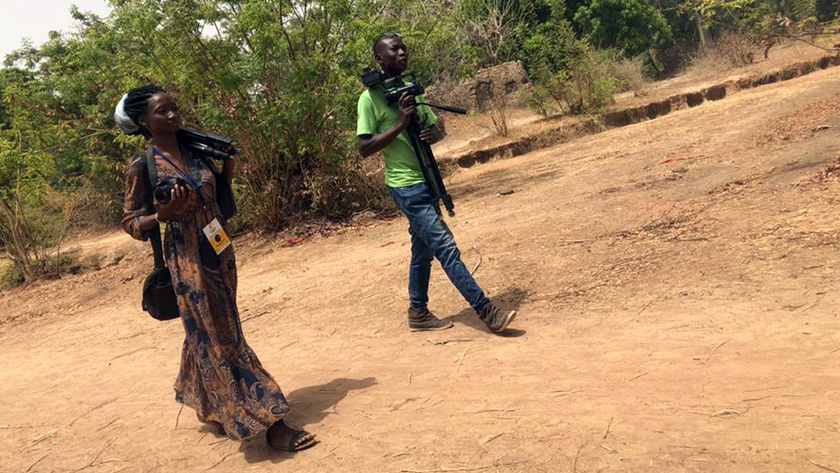 Finally, in terms of financial sustainability, the organizations that are thriving during COVID-19 are those—whether large or small—that are finding ways to become much more innovative in their approaches to fundraising.
With governments heading further into debt in response to the pandemic and many foundations still unsure of future strategies, the next several years may prove challenging for many CSOs. The best have already found different ways of doing things, whether that is growing local community user-fees or other revenue streams; tapping into social impact bonds or outcomes-based commissioning to provide services; or partnering with companies like Flutterwave– based in Nigeria and used by #EndSARS protestors there to make it easier to receive individual donations and grow local philanthropy. Given the significant amount of corruption in the COVID-19 response, there is also scope to build on the UN Convention Against Corruption (UNCAC) to ensure asset recovery funds for the most effective CSO responses for future crises.
COVID-19 has rapidly accelerated a variety of trends that were already apparent well before the pandemic—including the obsolescence of tired, bureaucratic, and hierarchical CSOs. The future of civil society has to be people-focused, adaptive, and creative. Despite the challenges, there is no shortage of excellent organizations from which to learn. We must heed these lessons if we are to overcome the most challenging environment for civil society in generations.
This blog was originally published by the Skoll Foundation.